Netflix Just Released Photos From The Chilling Adventures of Sabrina And It Looks Spooky AF
Nope, this isn't the Sabrina the Teenage Witch we grew up with.
Sabrina the Teenage Witch on Netflix is coming out soon, and we just got a first look at some official photos.
Initial thoughts? It looks sooo different from the 90s show.
Here's what we know about Sabrina the Teenage witch on Netflix so far:
1. It's gonna be hella dark
We know from the Netflix press release that Chilling Adventures of Sabrina will be "tonally in the vein of Rosemary's Baby and The Exorcist". We foresee plenty of half-hiding behind pillows. Also from the press release:
"This adaptation finds Sabrina wrestling to reconcile her dual nature — half-witch, half-mortal — while standing against the evil forces that threaten her, her family and the daylight world humans inhabit."
2. It's based on comic book series Chilling Adventures of Sabrina, a dark reimagining of Sabrina Spellman's origins
Did the Sabrina of your childhood mess around with copious volumes of blood and pentagrams? Didn't think so.
Apparently, this retelling also hints that Sabrina and her aunts eat (eep!) dead people. Will this make it to the Netflix version? We'll have to wait and see.
3. Riverdale showrunner Roberto Aguirre-Sacasa wrote the script
Executive producer Aguirre-Sacasa also serves as chief creative officer of Archie Comics, and also wrote the Chilling Adventures of Sabrina comics. If you're a fan of Riverdale, this show will be right up your alley. But if you're not… well, give it a shot first before you judge the show, but you're not alone in your apprehension.
'The Chilling Adventures of Sabrina is coming

OH

From the people who write 'Riverdale'

Oh

— Cameron Williams (@MrCamW) August 13, 2018
Do note that unlike Riverdale, Chilling Adventures of Sabrina won't be a CW production, and so the writers might have more freedom to do what they want. Which is usually good news for us.
4. The cast is crazy talented
Playing Sabrina is Kiernan Shipka, who you might know from Mad Men (she played Sally Draper). Aunt Zelda will be played by Miranda Otto (Eowyn from Lord of the Rings), while Aunt Hilda will be played by Lucy Davis (from the British The Office and Shaun of the Dead).
5. It's coming out just in time for Halloween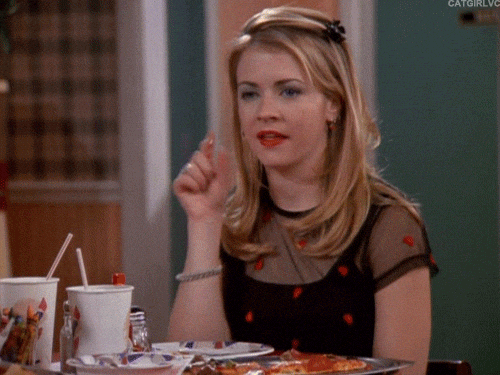 Chilling Adventures of Sabrina will drop on Netflix on October 26 — just in time for us to get costume inspo!
(All images courtesy of Netflix)