It's been about 7 years since we said goodbye to Serena and Blair and co., and we still haven't quite gotten over it. But now it looks like the teen drama is coming back to the small screen, after CW executives revealed that there's some interest in a Gossip Girl reboot.
There's a "Discussion" of a Gossip Girl Reboot
"There's a discussion, but I don't know if we're there yet," said CW president Mark Pedowitz at the Television Critics Association winter press tour, reports TV Line. "I don't know what it would be. A lot is up to Warner Bros. and [executive producers] Josh [Schwwartz] and Steph[anie Savage], 'cause you don't want to do anything without them."
Though its rating were just mediocre, Gossip Girl was a cultural phenomenon that dictated fashion trends for years; in 2008, it was described by The New York Times as "one of the biggest influences on how young women spend".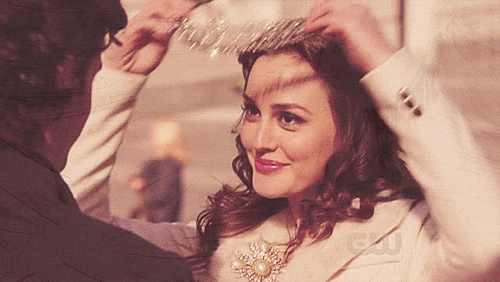 The original Gossip Girl, which ran from 2007 to 2012, made its stars — e.g. Blake Lively, Leighton Meester, Penn Badgley, Ed Westwick, Chace Crawford — household names. Due to their uber busy schedules, it's highly unlikely that the original's stars will be coming back, and though we don't know anything about any potential storylines, it could follow the next generation of van der Woodsens and Waldorfs of the Upper East Side.
We're curious to see how Gossip Girl will translate to today's technology. Executive Josh Schwartz previously told E!News that "the Internet has changed" so much since Gossip Girl, and that it'd be interesting to see all that Upper East Side drama unfolding in the age of Tik Tok and Instagram stories.
"The world has become Gossip Girl now," he said, pointing out that when Cecily von Ziegesar first wrote the book series the show was based on, camera phones weren't even a thing yet. "And now literally everyone is Gossip Girl."
Twitter reacts to the Gossip Girl reboot
As expected, a lot of Gossip Girl fans are psyched about this news.
Gossip girl is having a comeback!!! Ugh I'm so excited!!! pic.twitter.com/t6UNNg0jTM

— Anastasia (@stassywassy_) February 2, 2019
However, not everyone is excited about the Gossip Girl reboot.
Why is everyone buzzing about the Gossip Girl reboot? It will never be the same! pic.twitter.com/hEl4xE3fN7

— Marnie Kent (@MarniexK) February 1, 2019
Nothing will beat the original gossip girl and no one can beat Leighton Meester as Blair Waldorf ? pic.twitter.com/e6vvB0xOac

— K (@Arianagilliesgr) February 1, 2019
Where do we stand? Until we get more details on what the Gossip Girl reboot is going to be like, we're going to park ourselves under "cautiously excited".
What about you?
READ: OMG: Anne Hathaway Just Confirmed That 'Princess Diaries 3' Is Happening