So Dua Lipa is coming to Asia this year on the Dua Lipa 2018 tour. This isn't the first time she's been around these parts (she was here last year), but the girl has been on fire since she hit the charts with "New Rules", and so yeah, we're freaking out.
1. She isn't the most streamed female artist IN THE WORLD for no reason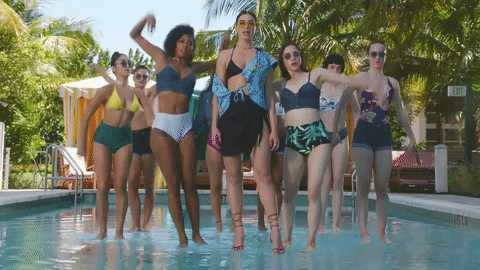 Last year, Dua Lipa was the most streamed female artist in the UK, and the 7th most streamed in the world. Now, she's the most streamed female artist in the world. Even non-fans will have to admit that that's quite a feat.
Dua has been making music since she was 14, when she began posting covers on her Youtube channel. She was so determined to follow her dreams that at the age of 15, she moved to London (alone) to study in a performing arts school in London. Yes, Dua is talented and drop-dead gorgeous, but without that kind of determination, she wouldn't be as successful as she is today.
2. She's a woke queen who has extra fabulous fans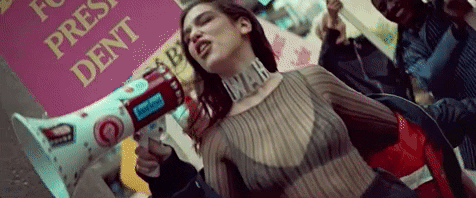 Dua has over 2 million people following her on Twitter, and she isn't afraid to use her platform to speak up on issues that matter, whether that's gun control laws or women's rights. And you know we love a woke legend.
(An aside: In late 2015, after she released "Be the One" and "Last Dance", Dua quickly became a favourite in the LGBT community in the UK.
"The gays definitely caught onto her first," Tom, an 18-year-old gay guy, tells Means Happy. "Going to her concerts before and after New Rules was funny because before it was like 90% gays. After it was like a 50-50 gay-straight mix."
There are two kinds of concert crowds: fans that are so alike that the audience is basically a monolith [to be fair, these concerts are fun too], and crowds that are so diverse that just partying together is an eye-opening experience by itself. Going to Dua's concerts will more likely be the latter.)
3. It'll be a celebration of female solidarity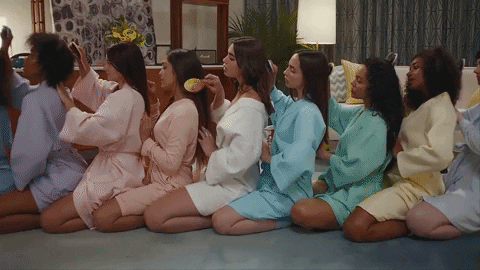 One of the reasons why "New Rules" became an instant hit was because of its message of empowerment and solidarity. Yes, there have been other artists who have sung about girl power, but the imagery in the music video of girls supporting girls and just being awesome together is something the world needs more of.
4. You're bound to get some serious style inspiration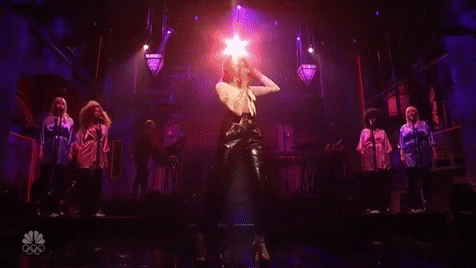 We have never seen Dua in a terrible outfit, which isn't something we can say about most celebrities. But then again, she's the kind of person who can basically wear a used dishtowel and we'd call it chic.
Seriously, it doesn't seem fair that anybody can look this good no matter what they wear. (Watching Dua Lipa music videos always leave me with mixed feelings. On the one hand, I'm happy to have been blessed with the awesomeness of her music and *~aesthetic~*, but also I end up feeling at least 80% less attractive. My advice? After watching Dua Lipa videos, avoid the dreaded selfie camera at all costs.)
Dua Lipa 2018 tour: Where to watch Dua Lipa in Asia
11 September 2018: Sun Yat-sen Memorial Hall, Guangzhou, China (Buy tickets)
12 September 2018: National Exhibition and Convention Center, Shanghai, China (Buy tickets)
14 September 2018: Mall of Asia Arena, Manila, Philippines (Buy tickets)
16 September 2018: Singapore Grand Prix, Singapore (Buy tickets)
17 September 2018: Muang Thai Gmm Live House, Bangkok, Thailand (Buy tickets)
19 September 2018: International Convention Center, Taipei, Taiwan (Buy tickets)
(Featured and lead images courtesy of Warner Brothers Records)