Here's Why Adding Eggs To Your Haircare Routine Will Make Them Glossy And Straight
There are many benefits of egg for hair. From making your hair glossy and healthy, to aiding in their growth and bringing life back into your dry scalp.
Loving your egg mayo Italian bread Subway sandwich? Eggs are not only that yummy food in our breakfast, but they can also have many beauty benefits. From working as a pore-tightening mask to removing those stubborn blackheads, eggs can do a lot more than you thought. But if thought their benefits end their, think again. Because benefits of egg for hair are also on the list, and there are many.
They not only make your hair glossy and healthy, but also aid in their growth and bring life back into your dry scalp. With so much on offer, you must be curious exactly how that works.
Well, scroll down to check out the many benefits of egg for hair, so the next time you won't have to spend a fortune on expensive hair masks.
Benefits Of Egg For Hair: 11 Reasons To Include It In Your Routine
1. Resist damage
Eggs contain vitamins such as vitamin A, vitamin E and biotin that work together to strengthen the hair to be resistant against damage.
2. Repair damaged hair
Not only do eggs help hair to resist damage, another one of the many benefits of egg on hair is that it repairs the hair that is already damaged. Eggs contains 70 percent of keratin, which helps to strengthen hair.
3. Curb breakage
Eggs contain the ingredient lutein that can heal weak and brittle hair. This means if you have broken hair follicles or just dry and dull hair in general, lutein works to repair it. So rest assured, no more dry and thin hair!
4. Grow more quickly
Ready to find out more about the benefits of egg for hair? Eggs can simulate the scalp and nourish the root of hair with vitamins so that hair has less tendency to break or shed. Thus, hair can grow faster and appear fuller.
5. Curb hair loss
Tired of combing through your hair and seeing clumps of hair stuck in your comb? Eggs not only accelerate the speed at which your hair grows, but also curb hair loss. The biotin and B-complex vitamins within them helps to strengthen the roots of your hair.
6. Clarify hair
Eggs can remove excess buildup in hair, so they have the property of hair clarifying. Your hair appears less oily and instead looks clean and healthy.
7. Hydrate hair
Eggs can also hydrate your hair, so they can be especially useful for you if you have dry hair. With moisture-packed hair, we can try out that sophisticated hairstyle without worrying about it looking dull.
8. Improve hair elasticity
The lutein that egg contains can increase the elasticity of your hair as well as making them appear bouncier and shinier. Time to sweep those men off their feet with some egg in your hair!
9. Add shine
Eggs can give your hair an overall shinier appearance. If you wish to catch the eye of that special someone across the dance floor in the club you frequent, consider applying this orange and white food in your hair.
10. Produce new cells
Eggs regenerate your hair by producing new cells so that it looks healthier and more voluminous. So if you suffer from hair fall, or thinning hair, eggs can be your saviour.
11. Treat oily hair
Finally, if you struggle with oily and greasy hair, applying some egg to your hair can actually help alleviate the problem. Due to its clarifying properties (as mentioned above), this foodstuff can specifically tackle this hair type.
It must be noted that some or most of these benefits of egg for hair have not been proven scientifically or researched thoroughly, so take them with a pinch of salt! Nevertheless, they have been observed through the many decades to have positive effects on the hair. Mixed with other hair-enhancing ingredients, egg-based hair products can become a must-buy item on the shelf. Here are seven hair products - from shampoo, to hair masks - containing eggs.
7 Hair Products With Eggs
1. Tony Moly, Haeyo Mayo Hair Nutrition Pack, 250 ml | $11.00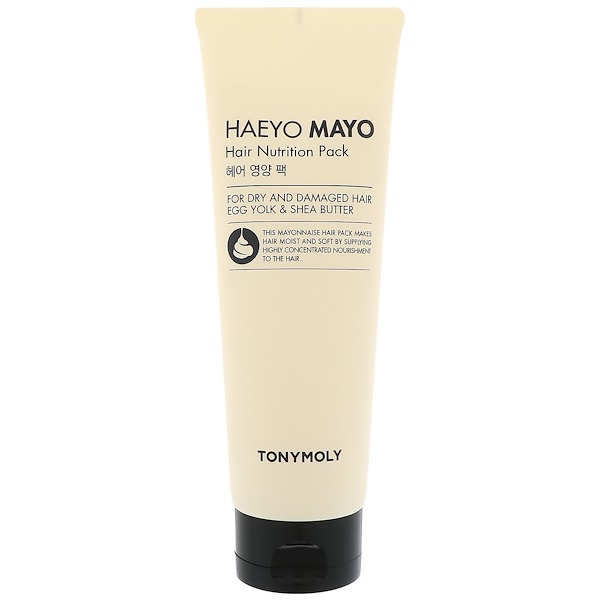 This nutrition pack contains egg yolk and shea butter that can restore hair that is dry and damaged to smooth and silky hair. Use a fluffy towel to dry your wet hair after a shower and massage the product into your hair. Concentrate on your split ends!
Get your hair nutrition pack here.
2. Beauty Buffet Scentio The Egg Treatment Shampoo 220ml | $14.50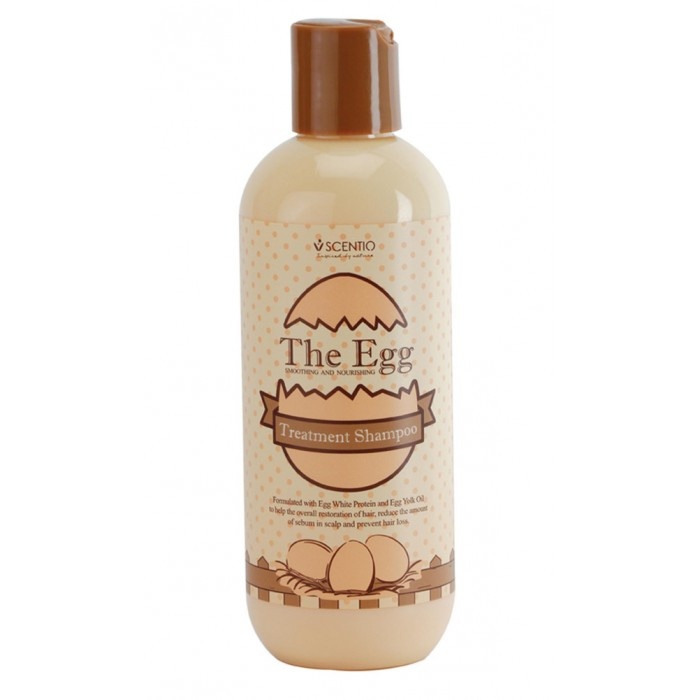 This shampoo is formulated with egg white protein and egg yolk oil, so it is like having a full egg cracked into your shampoo. This egg treatment shampoo from Beauty Buffet has many benefits of egg for hair highlighted above. For instance, it helps to restore damaged hair, minimise the sebum production in the hair and prevent hair loss.
Shop for it here.
3. Mario Badescu All Purpose Egg Shampoo | $22.50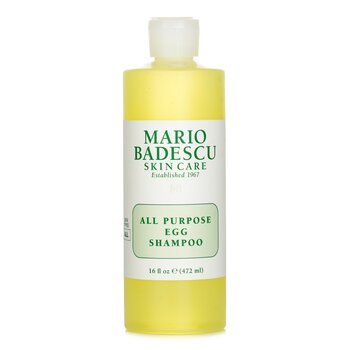 This is one shampoo that is ideal for any hair type! It is formulated with egg that can cleanse and hydrate your hair. Because of its natural ingredients and lack of harsh chemicals, it can double up as a shower gel too. Talk about a convenient all-in-one beauty companion for travelling!
Check it out here.
4. Phyto Subtil Elixir Shine oil | $44.00
This shine oil contains egg yolk that replaces the lost lipids and peptides in your hair so that you can have stronger, fuller hair. Furthermore, it contains camellia oil which nourishes your precious locks and karanja oil which protects your beautiful hair from external aggressors.
Get your shine oil here.
5. Honey & Egg Yolk & Olive Oil Deep Recovering Hair Mask 600ml | $44.46
This hair mask is suitable for all hair types and we specially recommend it to pregnant and breastfeeding women reading this. It works to revitalise your shiny locks and soothe your hair roots. Pamper yourself with this hair mask two to four times a week and you will see the awesome benefits of egg for hair.
Check it out here.
6. Le Petit Depot Egg Shampoo | $8.90
Le Petit Depot is the largest retailer of French products here in Singapore and this egg shampoo will leave you thinking of all things French, such as cheese and the Eiffel Tower. This shampoo is gentle on the hair yet strengthens it. In addition, it has a mild pH that is suitable for all hair types - a great choice for your whole family!
Buy it here.
7. Etude House Too Cool For School Egg Remedy Hair Pack | $23.90
Feel like a princess by pampering yourself with this egg remedy hair pack from the princessy pink popular Korean beauty store, Etude House. It intensively repairs damaged hair and allow you to achieve that bouncy and shiny hair.
Shop for it here.
Also read: The Curly Girl Method Is The Ultimate Hair Hack To Bring Lustre Back To Your Curls!